Plainedge High School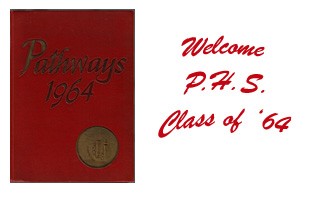 Is this your

first time

visiting the site? Be sure to check the items in the left column
What Shall We Do? Help Us Decide

Hi all! Things have been relatively quiet for our class since our 50th reunion. Feedback we received tells us that the reunion was a great success. In the past we have generally held reunions every 5 years beginning with our 15th.

At the end of the 50th several classmates suggested not waiting 5 years for another but, rather, having a party in 2016 with the idea that most of our class will be turning 70 years old that year (as if we need an excuse!). Sandra, Eddie and I have been discussing the possibility. Would people come again? How many could we expect? Should we consider expanding the invitee group to several other classes?
We would gladly do the planning for such an event if there is sufficient interest. It would most likely be a more casual gathering than our 50th. There would probably be a buffet with a cash bar and music for those who want to dance yet still allowing for conversation. The people are really the most important part of any reunion.
With that in mind, we felt it best to ask the class what they think. Depending on how people respond we could then plan accordingly. Please take a few minutes to complete our very brief survey by clicking HERE. Once we have a feel for what people think, we will post the information right here on the website. Thanks for providing your input.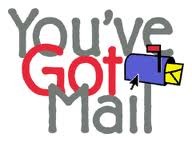 Have you seen our latest e-mail? Check it out by clicking on Communications - Prior E-Mails in the left column.
If you have not received any of our e-mails, please let us know through Contact Us in the top row.

From time to time we will feature a different Spotlight Item. These are things that are already on the site that we will be highlighting. They may be things to view or do.
Current Featured Item
Click above to view this page. It displays yearbook photos and current photos of those classmates who have submitted them. To have yours added, Please send your current photos to us at phs64@optonline.net . We'll get them added.
Always check Site Updates in the left column to see the latest changes to the site. To View Other Information - Click Any Of the Items To The Left Or The Button Below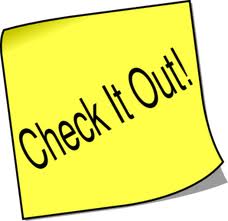 Last Updated 07-28-15

Growing Up In The 60's
Click below for a great video created by PHS alumnus Kevin Cerciello, class of '70. It was created in 2010, the year of their 40th reunion. You will recognize familiar neighborhoods and classrooms. Wonderful memories. (Click the square box in the bottom right to view in full screen)
---
Click To Read

---
Number Of Times People Have Visited Our HomePageTo Date
(only one visit per day per person is counted)
- 46039 -
---
Always scroll down the entire page

to check for new entires
---

Want to share photos with others? Click Photo Gallery and follow the directions. Or, you can go there just to view photos others have posted. Click to see Many New Photos Added
---

How Sharp-Eyed Are You??
We think we remember everything we see in everyday life. But, do we really?? Click to test your POWER OF OBSERVATION
---


Are you familiar with Instant Messaging (IM)? We have that on our site as well. Look for this icon on the lower right when you are logged on. Click the up arrow, then click the blue "?" for instructions.

It lets you know how many other people are logged on at the same time. If you click the up arrow, you'll see all of the names of people logged on. Click any one, then click CHAT to IM with them!

---
ANNOUNCEMENTS
•

This site is a free service to Plainedge '64 Alumni.

Not responsible for ANY errors or opinions expressed herein on all pages. If you see any errors please inform us immediatly. All postings to this site must be with your own email address, and you are solely responsible for what you post! This site is for informational purposes only!