Plainedge High School

It breaks my heart to tell everyone that our dear classmate Sanda Monza Pogue Carberry is extremely ill. She has been informed by her Dr s that she has about 1 month to live. She has fight a hard and valiant fight for nearly 2 years. She wants her friends to know but PLEASE respect her privacy and not contact her as she is not up to it at this time.
Is this your

first time

visiting the site? Be sure to check the items in the left column

Please see

this forum post

from Michael Aquilino about English Teacher Mr. Clark. NOTE: There had been an incorrect link to the posting listed in the Site Updates page. This has now been corrected. Sorry for the mixup.
Have you seen our latest e-mail? Check it out by clicking on Communications - Prior E-Mails in the left column.
If you have not received any of our e-mails, please let us know through Contact Us in the top row.

From time to time we will feature a different Spotlight Item. These are things that are already on the site that we will be highlighting. They may be things to view or do.
Current Featured Item
Click above to view this page. It displays yearbook photos and current photos of those classmates who have submitted them. To have yours added, Please send your current photos to us at phs64@optonline.net . We'll get them added.
Always check Site Updates in the left column to see the latest changes to the site. To View Other Information - Click Any Of the Items To The Left Or The Button Below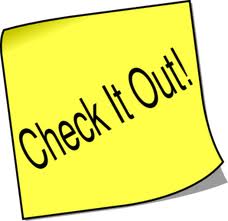 Last Updated 04-09-16

Growing Up In The 60's
Click below for a great video created by PHS alumnus Kevin Cerciello, class of '70. It was created in 2010, the year of their 40th reunion. You will recognize familiar neighborhoods and classrooms. Wonderful memories. (Click the square box in the bottom right to view in full screen)
---
Click To Read

---
Number Of Times People Have Visited Our HomePageTo Date
(only one visit per day per person is counted)
- 135,009 -
---
Always scroll down the entire page

to check for new entires
---

Want to share photos with others? Click Photo Gallery and follow the directions. Or, you can go there just to view photos others have posted. Click to see Many New Photos Added
---

How Sharp-Eyed Are You??
We think we remember everything we see in everyday life. But, do we really?? Click to test your POWER OF OBSERVATION
---

Are you familiar with Instant Messaging (IM)? We have that on our site as well. Look for this icon on the lower right when you are logged on. Click the up arrow, then click the blue "?" for instructions.

It lets you know how many other people are logged on at the same time. If you click the up arrow, you'll see all of the names of people logged on. Click any one, then click CHAT to IM with them!
---
ANNOUNCEMENTS
•

This site is a free service to Plainedge '64 Alumni.

Not responsible for ANY errors or opinions expressed herein on all pages. If you see any errors please inform us immediatly. All postings to this site must be with your own email address, and you are solely responsible for what you post! This site is for informational purposes only!